This website contains tourist information about hinking and walking in Cinque Terre and in particular about the path between Monterosso and Vernazza, and the other Cinque Terre villages





... Monterosso and Vernazza !!!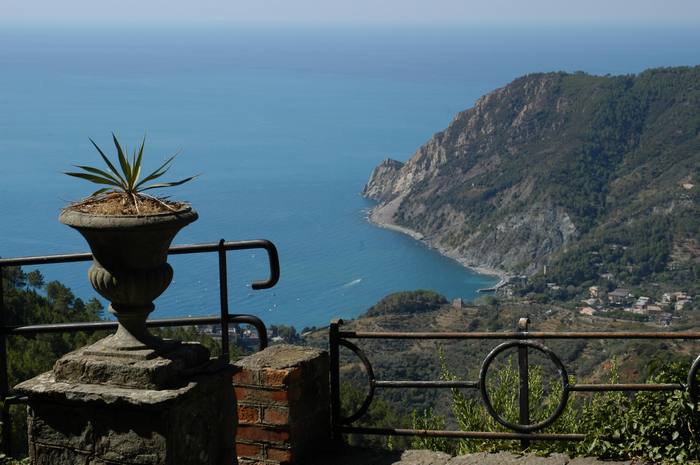 Home
Tour of Monterosso
Tour of Vernazza
Travel to Cinque Terre
Monterosso-Cinque Terre
Coming westerly after Punta Mesco Promontory here you have Monterosso, the first of Cinque Terre! Monterosso characteristic is the fact that it s a "double" town, formed by two different parts: Monterosso, with the typical aspect of a sea-town, and Fegina, the seaside resort. Rough Monterosso, settled in a bay surrounded by vineyards and olive trees, birthplace of the famous poet Eugenio Montale, who often described the town in his poems. It is difficult to avoid an excessive enthusiasm when you see parts of Liguria still reachable only by train or walking! The historical origin of Monterosso dates back to 643, when the people living on the hills settled near the sea in order to escape from the barbarian invasion.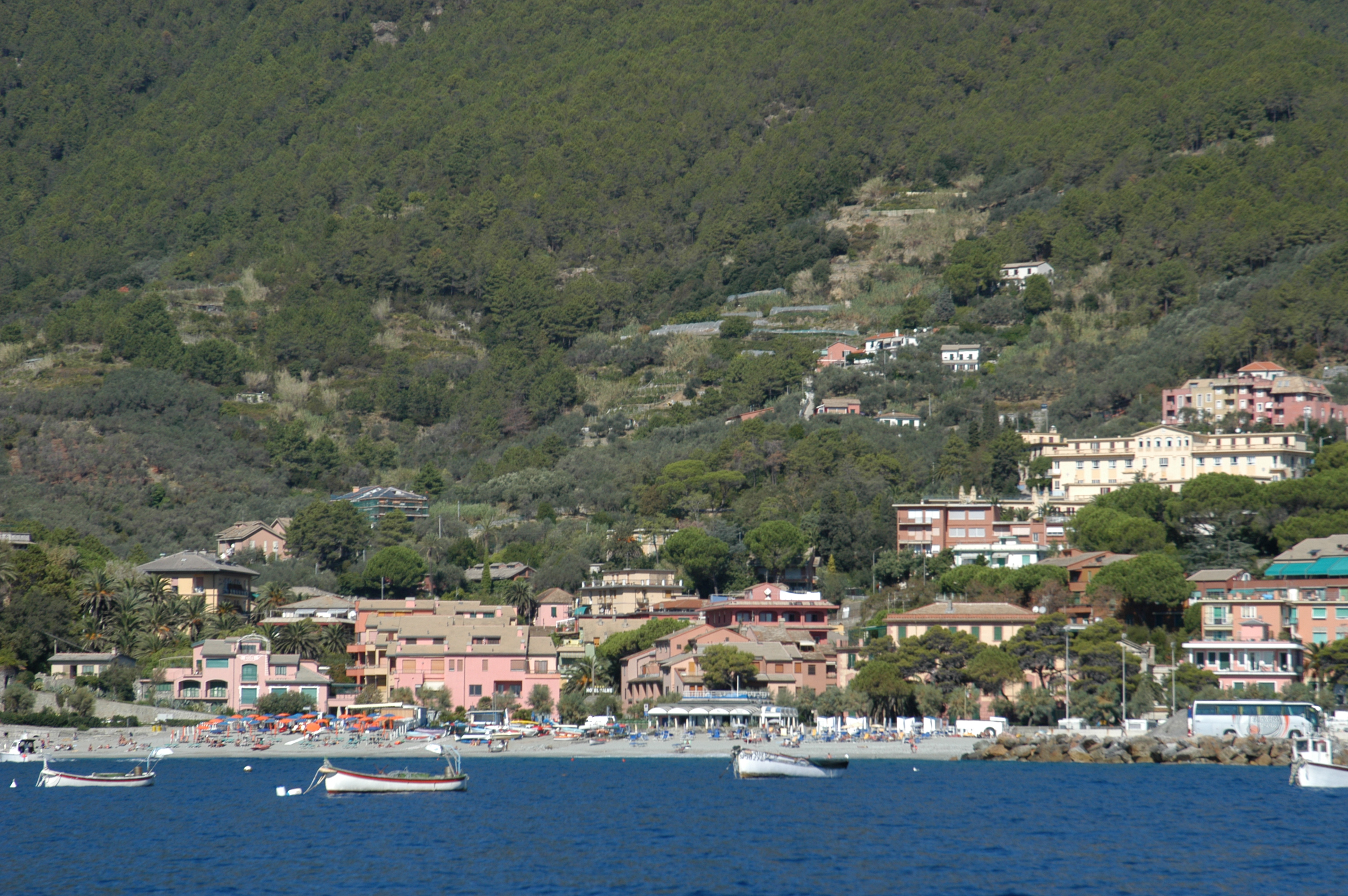 Old Monterosso is practically intact with its house-towers, crossed by narrow streets (here called "caruggi"). In order to avoid invasions from the sea, several defensive works were built. Part of this system are the castle overlooking the sea with its three round towers, some parts of the town walls, the medieval tower, now the bell-tower of the Church of San Giovanni and the Aurora tower, one of the thirteen towers that in the 16th Century surrounded the town. The modern residential neighbourhood is developed along the seafront in the bay of Fegina. The vegetation surrounds the town of Monterosso like an embrace and its beach, the largest in the Coast of Cinque Terre, its crags and the crystal water of its sea make this little town one of the cosiest in the Eastern Liguria Riviera. In the past, Monterosso had an important fishing fleet, that made the town famous for its fish, overall the salted anchovies and the fried fish preserved with vinegar in wooden kegs ("scabeccio").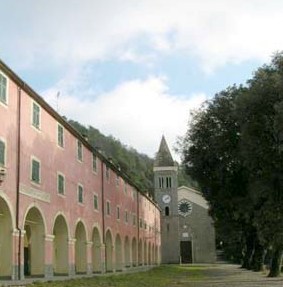 At the shoulders of Monterosso (466 metres above sea level) there is the sanctuary of Madonna di Soviore, considered the oldest sanctuary consecrated to the Virgin in Liguria. The history of this church is rather unusual: during 7th Century the barbarian invasions forced the inhabitants to escape. During the flight some of them buried a wooden statue of the Virgin, where the Sanctuary still stands nowadays. The statue was found again by a priest of Monterosso about one century later: in fact the former construction of the Sanctuary dates back to 8th Century a. C., exactly where the present one (dating back to 19th Century) was built. Nowadays the Sanctuary, with its large tree-lined square, is the destination of several pilgrims and also tourists fascinated by the beauty of the place, reachable by a steep footpath.
And now, let's go to Vernazza, the most photographed one!